What is a Periodontist?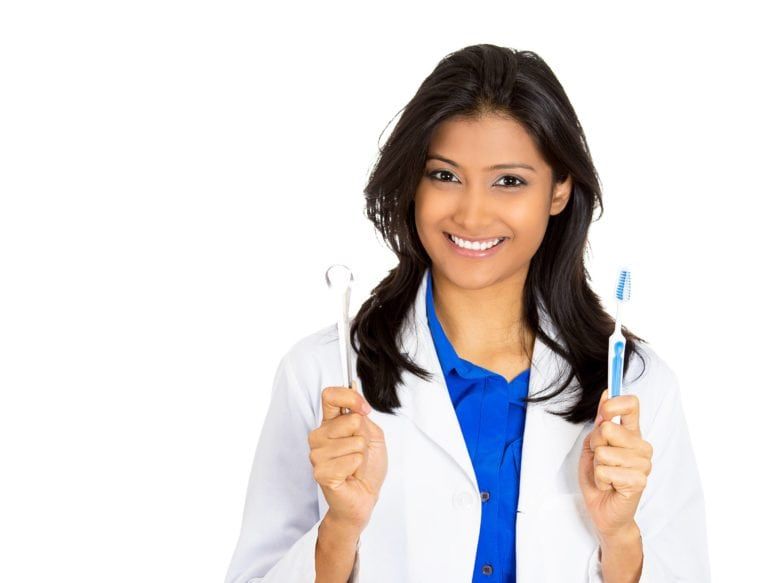 We're all familiar with our friendly neighborhood dentist, but did you know that there's another oral health specialist who's just as important?  These skilled physicians are known as periodontist, and they specialize in the supporting structures of the teeth, the gums and jawbone. Whether they're helping people pace dentures or are aiding in the treatment, prevention, and diagnosis of diseases like periodontitis, they're a great compliment to the skill and care of your dentist.  
Why Would I Need To See A Periodontist?
The need to see a periodontist is often precipitated by cases of periodontal disease that have gone beyond your dentists ability to treat them. They also may be called in in cases where the patient has experienced difficulty or has a medical history that makes their treatment a little more complex.  For those with diabetes, for instance, periodontal disease is a greater danger, and a looming specter over their oral health. It's in cases like these that your periodontist will be your best friend, and will be there to help you manage gum disease and other oral health issues.
What Does A Periodontist Do?
Aside from everything mentioned above, a periodontist aids in the creation, placement, and maintenance of dental prosthetics. Â These can include implants, dentures, bridges, and other devices used to replace teeth in patients. They also may perform particularly complex procedures involving the gums and jawbone when they go beyond a dentists expertise or involve particularly challenging procedures. Â On a more day to day practice a periodontist may do deep cleanings that involve scaling and root planing. Root planing is a process where the infected area of the root is cleansed of infection. In those instances where debridement, or removal of surface tissue from the root, is required a periodontist will almost certainly be the one to manage the procedure.
How Do I Know If I Need To See A Periodontist?
Generally speaking your dentist will direct you to a periodontist if your dental and oral health requires it.  However, if you have a complex medical history that includes conditions like diabetes, cancer, or other serious illnesses it may be wise to seek a consultation.  Additionally if you're looking to have dentures, implants, or other prosthetic solutions to missing teeth done a visit to a periodontist wouldn't be remiss.
If you're seeking a periodontist, pick up the phone and give Dr. Haysam Shabaan a call at the Kent Dental Clinic.  This skilled periodontist has been providing exceptional care for patients in need of his specialized services for years, and has been recognized as a respected and skilled member of his profession.  Cases where a specialist is required for dental work is thankfully rare, but when the time comes that you're in need of their particular services, it's good to know you're working with someone who has a reputation in the community.  Don't leave your periodontal care to the yellow pages, make an appointment to receive a consultation with the professionals at Kent Dental Clinic today!